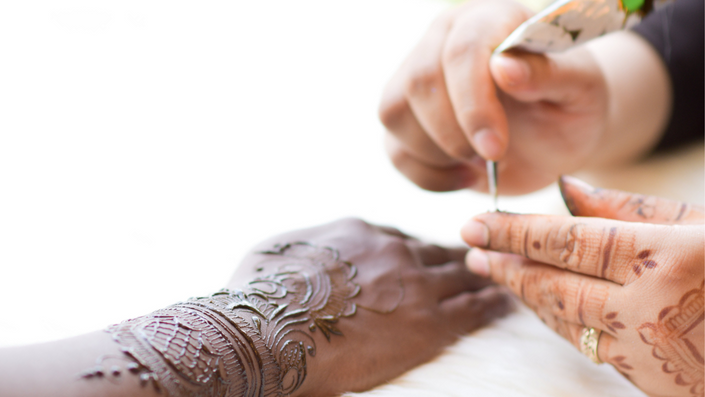 The Hennapreneur Design Lab
Learn Henna Online with Monthly Technique Classes
Are you ready to improve your henna designing skills?

How would it feel to develop your very own signature style?
(One that your clients will love and choose you for every time they need a henna fix?)
You're in the right place.
The Hennapreneur Design Lab is a monthly subscription that provides you with curated design classes and follow-along templates to build your henna skill set so you can work with clients more confidently, creating stunning designs that wow them every single time.
Serious Question.
How long are you going to drool over that other artist's work - when YOU can create beautiful pieces that are all your own?
I get it. It can be really hard to create designs without a photo to reference for guidance. As frustrating as design composition might be for you right now, let's get a couple of things straight:


The challenge isn't that you're a less than talented artist. (On the contrary, you are very capable of designing beautiful pieces!)
Not all practice is created equal. If you're just doodling the same ol' things - you're always going to create those same ol' things, too.
You don't have to be a sixty-bajillion year henna veteran to crack the code to design composition.
It's totally fine that you're not Insta-famous. You can still craft pieces that will gain the attention of your clients, and will make them want to revisit you for over and over again.
Speaking of clients, you can definitely make generous income even a modest following because retaining clients is significantly better than always chasing after new ones.

Wanna know what's holding you back?
You've not yet discovered the creative gold mine locked inside of you - that thing that sets you apart from every henna artist in your market, that turns your clients into raving fans, that no one else can duplicate or replace, and that turns you from being a henna artist to the henna artist:
Your Signature Style
Aren't you tired of the uncertainty that comes with creating henna designs on the fly?
I mean, it's a lot of work to have to map and plan out every single design just to avoid the horrifying moment when your mind goes blank and suddenly, your design loses its flow.
Wouldn't it be great to know exactly what skills you need to work on when you sit down to practice your designing?
Reality check: your time is precious, and you know that as soon as you try to get into the swing of it, you'll be interrupted by a child, a chore, or a phone call that can't be ignored. (#amirite?) Half of the struggle in finding the time to practice is realizing once you've grabbed your cone that, wait, what am I practicing again?
Don't you want to explore all of what henna designing has to offer?
It's an art form that you can use to literally create anything you'd like! Aren't you tired of limiting yourself to those same old tired designs because you're just not sure how to incorporate something new?
And what about those times when your client says "oh, just do whatever you want - I trust you!"
Wouldn't it feel wonderful to hear those words and to feel excited about that beautiful creative process that you've just received permission to explore (versus wanting the earth to swallow you where you sit because uhhhh wtf are you supposed to do now?! 😳😫)?
But what if?! What if you could...
...create flawless designs effortlessly?
...amaze your clients with your creative mastery?
...never lose your way in the middle of building a henna design again?
...feel confident creating one-of-a-kind pieces for each and every client you serve?
...be recognized for your work - not because of your watermark, but because of your uniqueness?

(...need I go on?)
The good news is:
You can have all of those things.
You can discover your signature style, you can achieve new heights with your henna designing skills, and you can be the artist who you've always dreamt of being.
You just need a little direction.
And, baby, I've got you covered. 😘

FOR THE DESIGN LAB
---
For $2 per month, your subscription gets you access to curated design classes, follow-along practice pieces, and printable templates for you to provide your clients to select from.
Sign up to build your henna application skills, boost your confidence in design composition, and give your clients a fresh, new reason to visit you each and every month.

TO ACCESS YOUR SUBSCRIPTION
---
On the same day each month, you'll receive an update letting you know that your newest Design Lab content is available.
You'll then log in to your subscription portal, where you'll find access to your classes and other goodies.

THE DESIGN CLASSES
---
Watch the monthly design classes at your leisure to discover exactly how to apply the featured design elements.
Each class includes in-depth lessons showing the technique on a flat surface and showing real-time application on a client.
You get to watch, listen, and learn as you're walked through the designing process from start to finish.
Together, we'll first work through the concepts presented in class on a practice board, and then you'll come along with me to a real appointment where you'll see unedited application of the concept on a client of my own. I'll share exactly what I'm thinking as I design, teaching you small tricks, hacks, and perspective that you've never heard before!


YOUR PRACTICE SHEETS
---
Download the step-by-step practice sheets and use them to follow alongside the monthly class content.
Practice the design concepts anywhere with these printable sheets - first by tracing and then by giving it a go freehand.
Work along with me during class using the convenient practice sheets accompanying each lesson! Keep your practice sheets in a folder to easily revisit a you practice throughout the course of the month.


THE DESIGN TEMPLATES
---
Each month you'll receive a ready-to-use design template with instructions on how to compose a complete design.
Practice your new skills on clients and friends with this template featuring the elements that you've mastered with this month's class.

Build your design book every single month with designs crafted just for members of The Design Lab! Don't want to use the provided designs? No problem! Every month, you're provided with design prompts for you to create your own custom pieces. You'll have a beautifully varied selection of pieces for your clients to choose from in no time!

LIKE THE PROS
---
Create beautiful designs, impress your clients, and develop your own signature style using the creative inspiration and guidance provided in The Design Lab.
It's time you took your henna skills to the next level.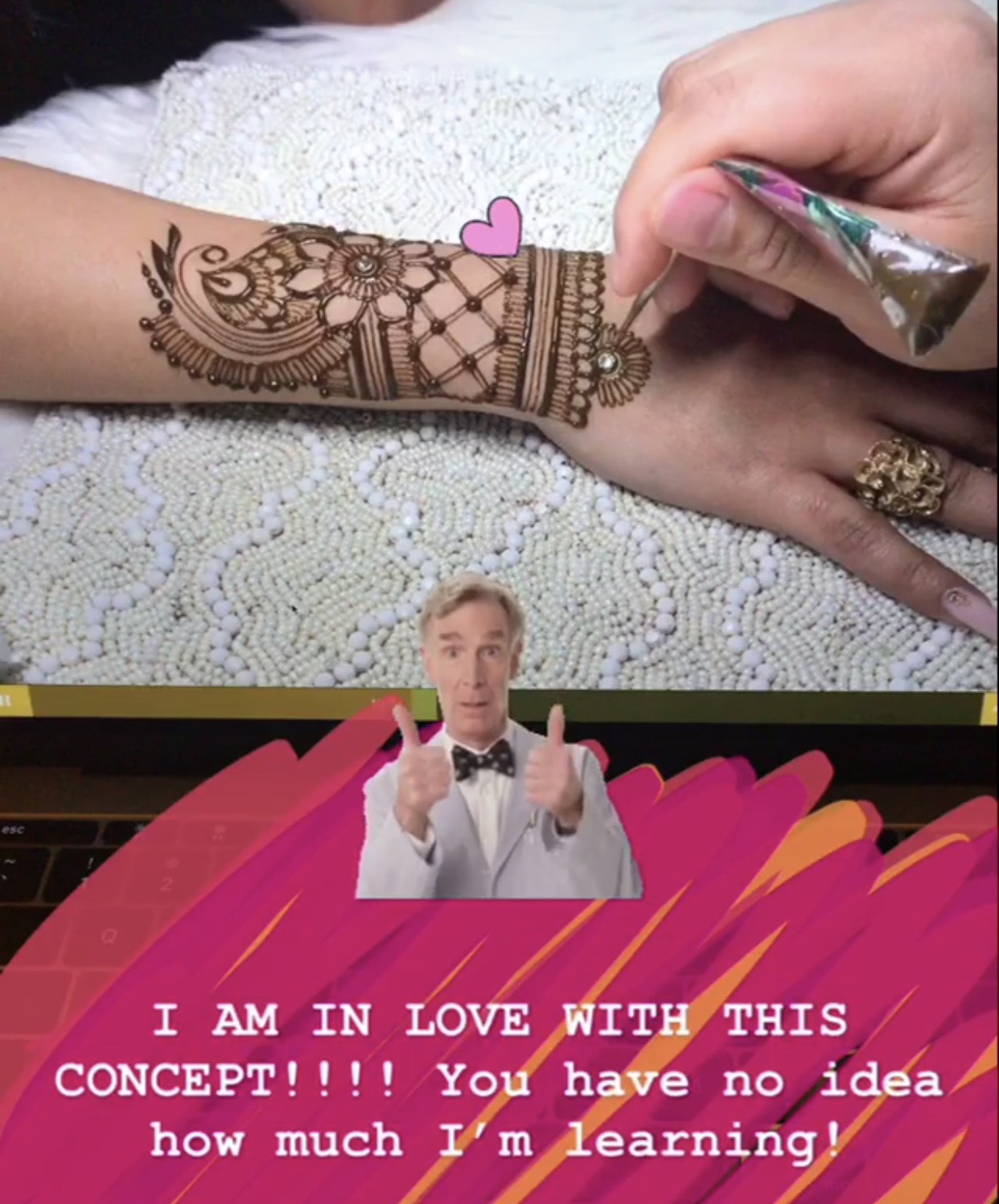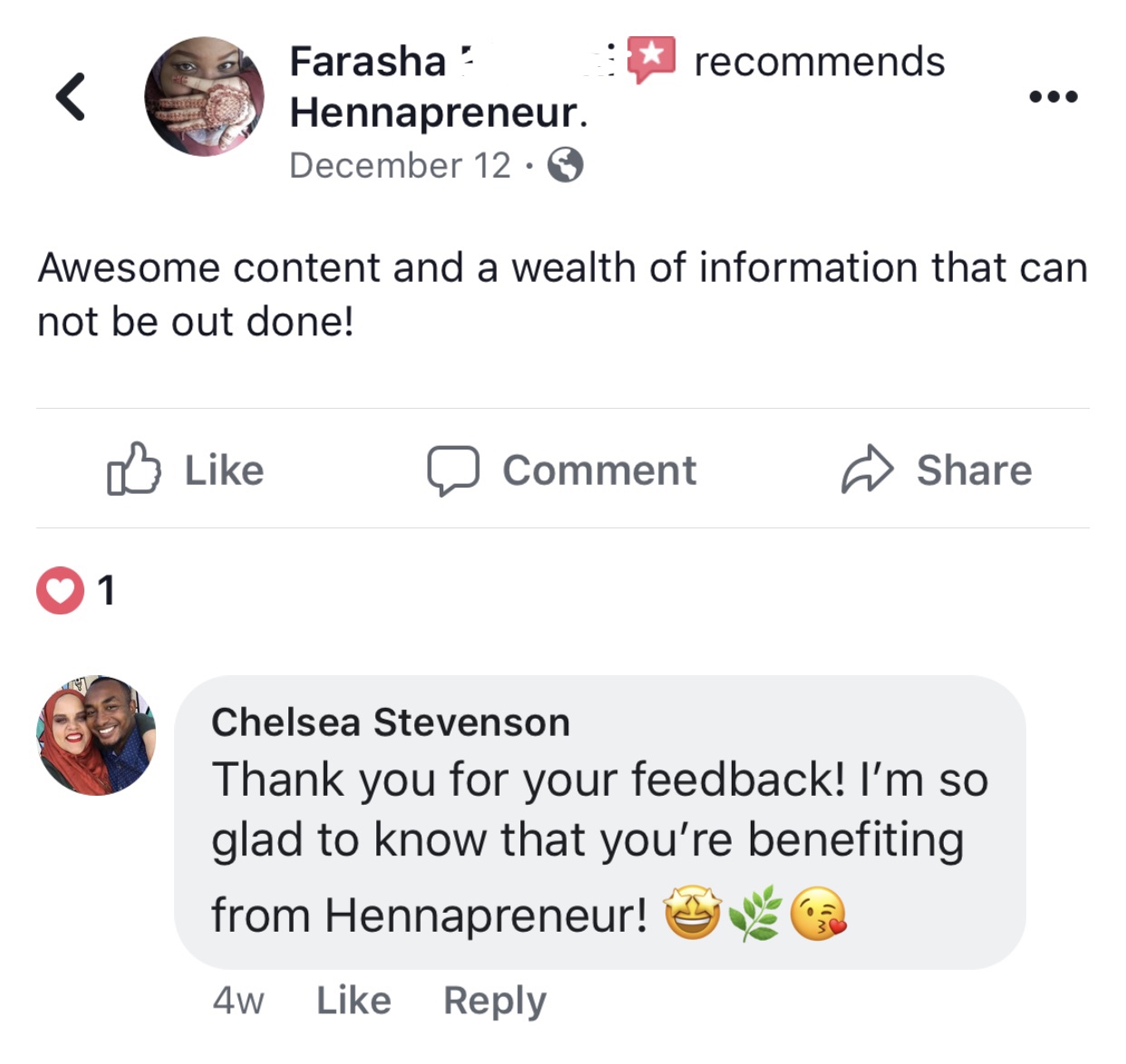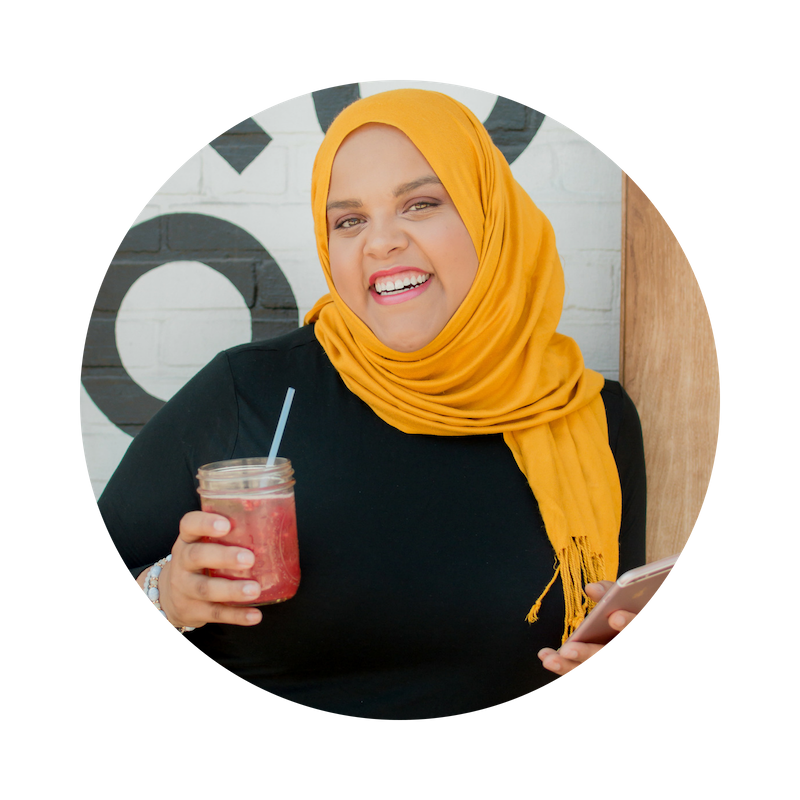 Hey! My name is Chelsea, and I'm your design instructor, mentor, and personal cheerleader.
I specialize in teaching henna artists how to start, grow, and sustain profitable businesses with their art. Here in the Hennapreneur Design Lab, I'll help you build your henna skills so that you can master design composition, develop your signature style, and feel more confident creating art for others.
I began working with henna part-time in 2011 as a self-taught henna artist, and in 2014 I left my career in social work to dedicate my attention to my business in a full-time capacity. I've served as a featured instructor at a multiple henna conferences with international attendance since 2015, and officially launched Hennapreneur in early 2018 in order to provide online education to henna artists worldwide.
When I first started my own business, I learned the ropes the hard way - with trial and error (after error, after error). Today, I'm here to help you skip the hassle and ignite your journey with henna from the start.
It's my mission to support henna artists like you in reaching your goals with your business - whether that's creating a fun henna side-hustle, developing a dependable full-time business, using your skills to support your community, or whatever it is that makes your heart beat a little faster.
I'm obsessed with your success, and I can't wait to see you thrive here in the Design Lab!
The Hennapreneur Design Lab was created to provide you with easy-to-follow henna instruction, a supportive environment for practice and development, and the resources you need to build your own freestyle designs.
Because honestly? We all experience those "what now?" moments when we're creating with henna.
With access to The Design Lab as your secret weapon, you'll have somewhere to turn for creative inspiration, technical guidance, and community feedback on your designs.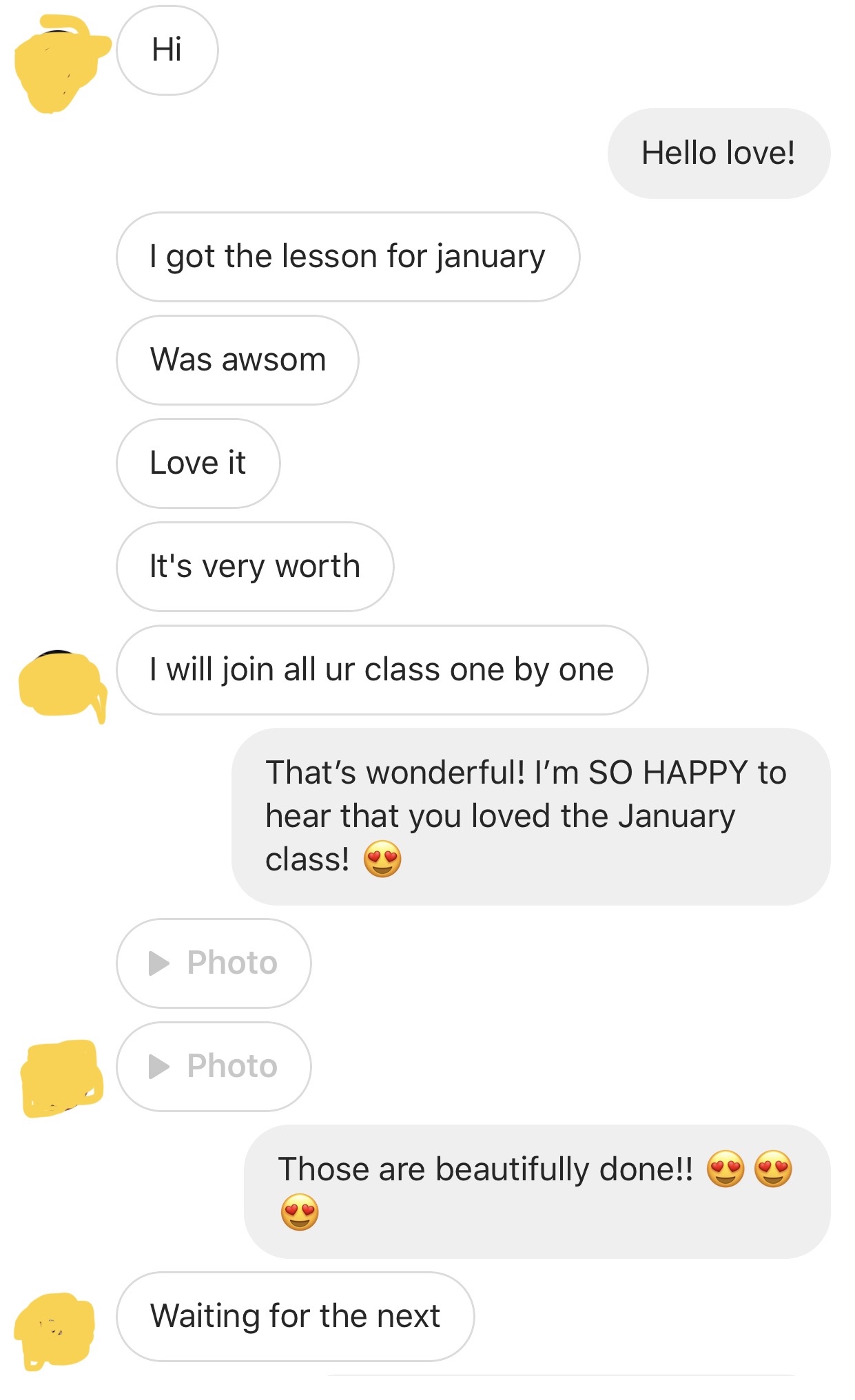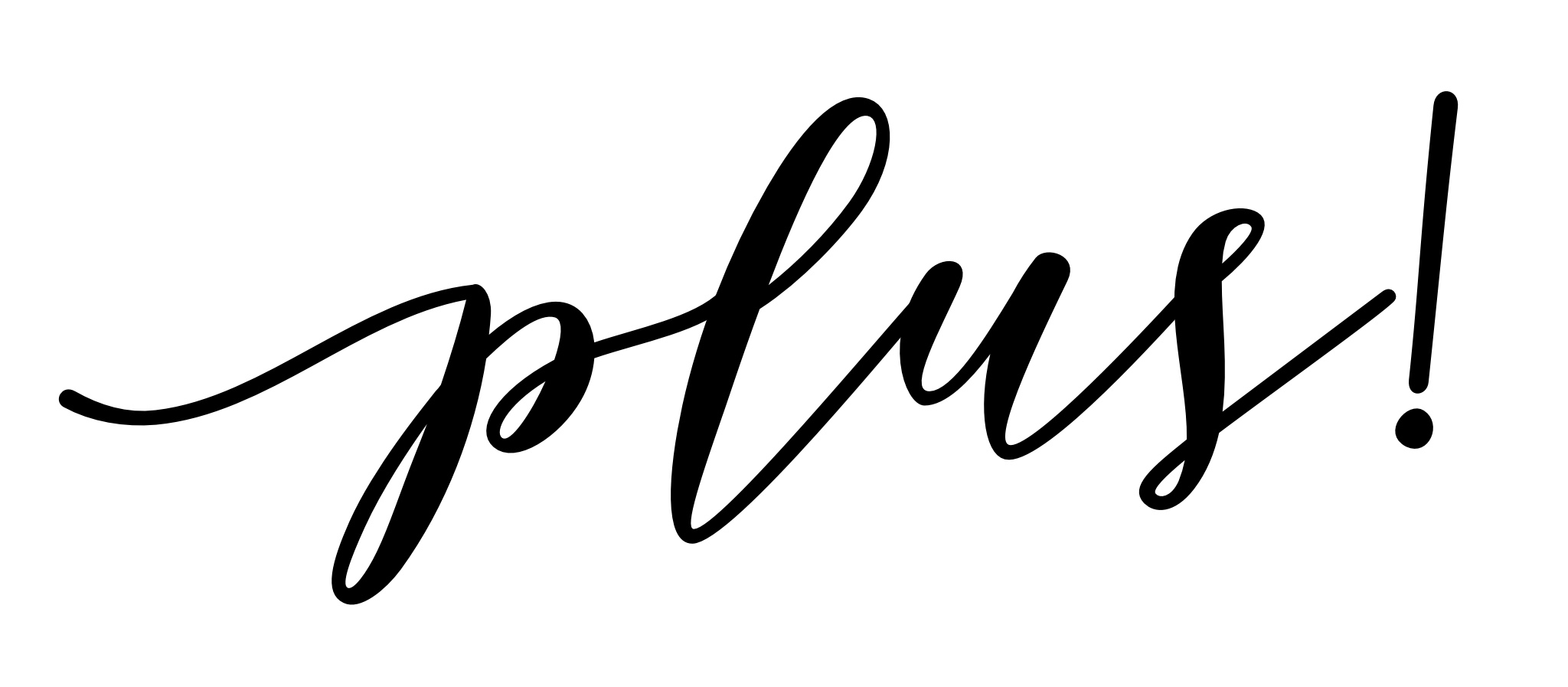 RECEIVE THESE BONUS CLASSES WHEN YOU JOIN
---
Foundations of Design
Master the essential building blocks of henna designing in this comprehensive class highlighting the how-to's of design. Learn the key elements that all henna artists must know in order to serve clients.
Working with Clients 101
Take your learning from practice to paid clients with a complete class on how to prepare for client work, the etiquettes of henna application, the must-have gear that every henna artist needs, and more.

Frequently Asked Questions
Will I have access to past months of classes, practice sheets, and design templates?
Members have access to all past class content that has been purchased through their Hennapreneur Design Lab subscription. That is to say, when you join the Design Lab, you'll receive access to the latest bundle of classes, practice sheets, and design templates. If you'd like to access class content from previous months, you can purchase them once you're a member.
When will I receive my classes each month?
Members receive their class content each month on the same date as their initial subscription was made. For example, if you join the Hennapreneur Design Lab on the 14th of the month, your monthly class content will be added to your subscription portal on the 14th of each subsequent month.
Can I just purchase the design templates to use with my clients?
Unfortunately, no. The design templates are exclusively available to monthly subscribers of the Hennapreneur Design Lab.
Can I just purchase the practice sheets?
Unfortunately, no. The monthly subscription to the Hennapreneur Design Lab is a complete package and cannot be separated.
How should I respond if someone asks me if I created the henna designs that I've learned in the Design Lab?
Be honest! Let them know that you were inspired by a design that was featured in the Hennapreneur Design Lab, and that the work is your own.
Do I need to give original design credit to Chelsea or Hennapreneur when I use the provided design templates?
Nope! The ready-to-use design templates are yours to use as you wish! You're welcome to use the designs as they are or you can choose to customize them to make them your own. These are intended to provide you with design options to share with your clients - making it easy for you to create pieces that you're confident designing.
Can I cancel at any time?
Yes. You can cancel at anytime within your subscription portal. Should you need any assistance, just send us an email to
[email protected]
I'm seeing a price variation for my membership. Why is that?
The Design Lab pricing is shown according in USD. Some students see a slight variation based on their local tax legislation - specifically, some countries require that VAT or other location-based fees are collected despite Hennapreneur being US-based. Our system automatically detects when these fees have to be collected based on your IP address. This is the only instance where price variations exist.
"Chelsea is one of the most talented, humble, and innovative artists I've met...
Professional, patient, and engaging."
- Tarsheka T.